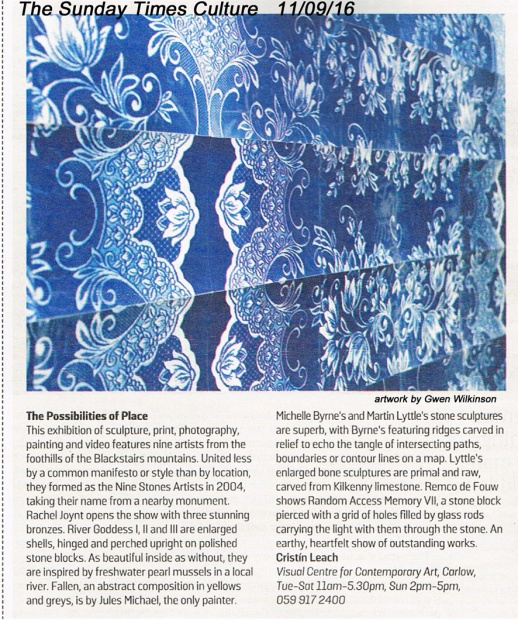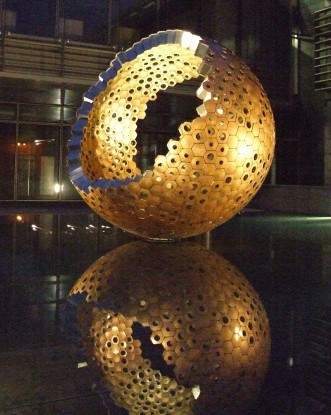 Waggle Dance       by Remco de Fouw & Rachel Joynt   2015
Located at the Iontas Building, NUIM, University of Ireland, Maynooth,
The Iontas Building, designed by Scott Tallon Walker, acts as a hub for the campus in general. The activities in the building include the NCG engaged in Geo-computational Data mapping and the Foras feasa project which includes the digital archiving of Historic Irish culture.
The Sculpture references these activities and aims to embody the creativity, intellectual endeavour and commonality behind the activity of the university through the geometry, complexity and ecology associated with the beehive.
The 3 meter diameter sculpture entitled 'Waggle Dance', is made from curved plate bronze perforated by various size holes revealing an internal stainless steel, cellular substructure.
For more information please see,
https://illuminationsgallery.wordpress.com/remco-de-fouw-rachel-joynt/