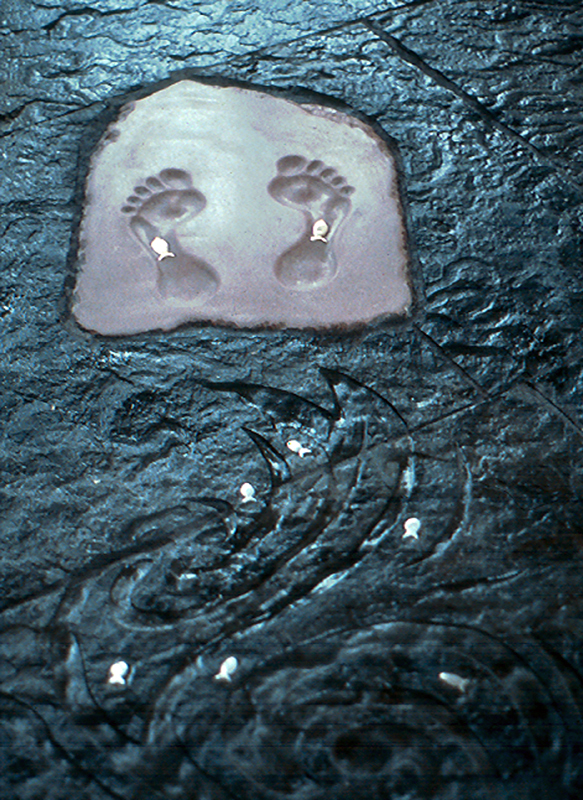 Size: Stone is 45m x 60cm
Materials: Red sandstone, bronze, aluminium and Liscannor slate
Location: Interior flooring of Scattery Island Visitors Centre, Kilrush, Co.Clare
Description: Floor impressions carved into sandstone slab set into Liscannor slate floor followed by sandblasted wake of silver fish. An allegorical piece inspired by St. Senan.
Client: O.P.W.