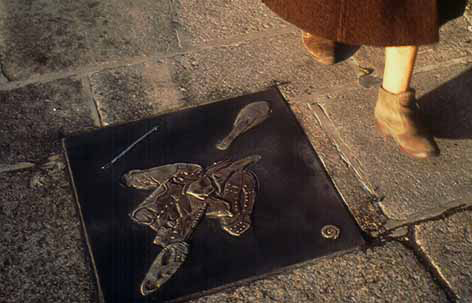 Size: 18 slabs, each 60cm x 60cm
Materials: Black granite, bronze and stainless steel
Location: Christchurch / Winetavern Street area, Dublin.
Description: 18 slabs creating a trail on pathway placed intermittently around the perimeter 8 Christchurch and Dublin Corporation Civic Offices. Previously an early Viking archaeological site.
Client: Dublin Corporation.