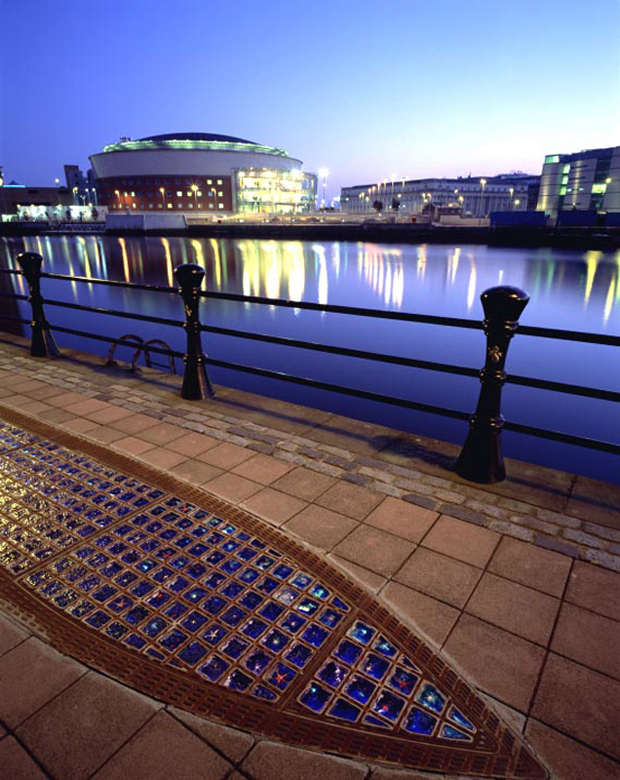 Size: 8.5m long x 1.2m wide
Materials: Cast ductile iron, cast glass, fibre optic lighting.
Location: Gregg's Quay, alongside River Lagan, Belfast.
Description: This ship plan is made of translucent glass blue cobbles set into a cast iron frame. The cobbles have starfish embedded to suggest sea and sky and are lit from underneath.
Client: Laganside Corporation, commissioned by Art Working Ltd.